Houston Professional Photography was opened in 1998
Mr. Rome Wilkerson has more then 20+ years of experience photographing for many Texas based companies and magazines.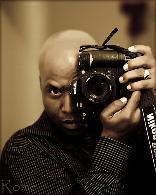 Houston professional photography.com
My photography:

Specializing in: abstract, advertising, architecture, art, casual, commercial, documentary, fashion, fine art, glamour, industrial, interior, journalism, landscape, nature, performance, portrait, print, runway, sport, still life, stock, swim wear and wedding photography .

My work has been honored by leading publications and industry organizations.
( photography / design)2007
Houston lifestyle the magazine
( Editing/photography/Web)2004
( Web/Photography/marketing)02-07
(Web/Design/photography)

Houston Yacht inc
(Photography/Marketing)2005
More of our work: featured